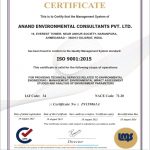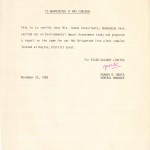 Accredited by NABL (National Accreditation Board for Testing and Calibration Laboratories) ISO 17025 certified with respect to our laboratory
Accredited by NABET (Quality Council of India)
ISO 9001:2015 certified company
Environmental Auditors appointed by the Gujarat Pollution Control Board as per the directives of the Honourable High Court of Gujarat.
NABET certified as a Ground Water Consultant Organization
Provided services to the Royal Government of Bhutan
MOU with Ugandan company to provide services in Uganda.
Our Proprietor is a trustee of a NGO namely TORCH (Testing Organisation For Research in Chemical and Health Hazards).
Pollution control facilities even for 1,00,00,000 litres per day wastewater or as low as 1000 litres per day.
First Common Effluent Treatment Plant (CETP) set-up in India in 1982 for the 40 members units of Bholav Industrial Estate, Bharuch.
Our proprietor having been a member of the Gujarat Environment Panel of CII (Confederation of Indian Industries).
Successfully completed an assignment in strife torn Afghanistan under the aegis of the World Bank.
Ahmedabad Management Association having invited our proprietor to its Public Relations Committee.